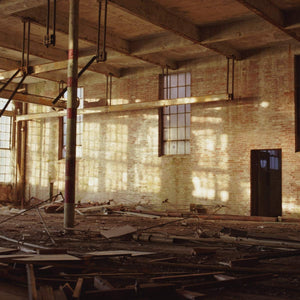 Loom - Katie Gately

1 Hooker Jon
2 Chainsaw
3 Rumbler
4 Holding Me Holding You
5 Gentleman
6 Get It On Time
7 Angola Rodeo
8 Georgia
9 Odelia
10 Dishonest Man
11 Locust
12 Live Fast Die Slow
Vinyl
New

Following remix work for Björk and Zola Jesus, productions for serpent with feet, and her debut album on Tri-Angle, American experimental musician and producer Katie Gately moves to Houndstooth for her sophomore album Loom, dedicated to her mother, who passed away in 2018. 'My mother's voice is in this record, her picture's in the sleeve notes. This record is for her' says Katie. To solidify the enormity of a loss like this, Gately has added the seismic rumble and aural grit of real earthquake recordings in her productions ' alongside her signature adventurous sound design and earwormy melodies ' to signify how grief like this is like the shifting of the earth. 'I felt like my world was being shaken,' says Katie. 'I was losing the person who created me, and it seemed an appropriate time to sample earthquakes.' As well as earthquake sounds, Loom includes more samples, chosen for their associative power, peacocks screaming, pill bottles shaking, a coffin closing, wolves howling, a shovel digging, a paper shredder, stone grinding and heavily processed audio from her parent's wedding. Where her debut album Color, (2016) deployed fractured rhythms, fierce licks, bold samples and her signature paint box pop hooks, Loom reveals crepuscular textures. Her voice is more forward in the mix, often densely layered in choral laments above a coarse foundation of hard and brittle sound design, the latter of which is rooted in her film school training.